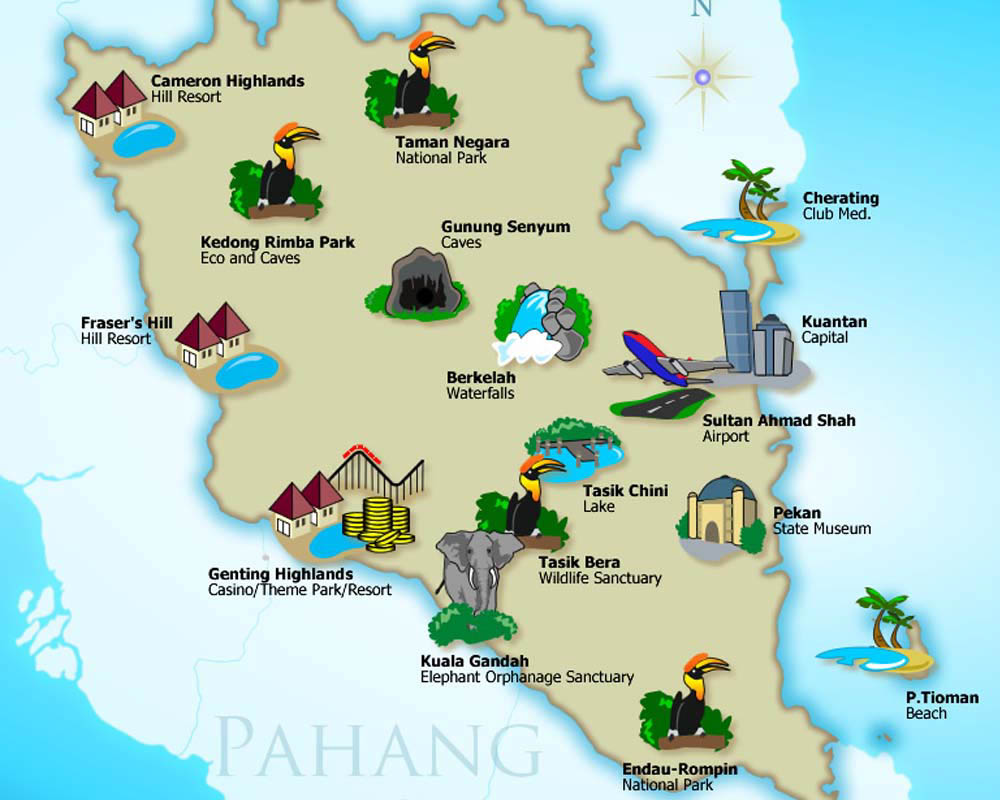 Pahang is a sultanate and a federal state of Malaysia. With an area of 35,840 square kilometers, it is the third largest Malaysian state and the largest in Peninsular Malaysia. Its territory comprises roughly 11% of the total land area of Malaysia. With 1.63 million inhabitants, it is Malaysia's ninth most-populous state. Pahang's capital and largest city, Kuantan, is the eight largest urban agglomerations by population in Malaysia.
The highest peak, Mount Tahan is also the highest point in the Peninsular Malaysia. The climate is temperate enough to have distinct temperature variations year round, and much of the highlands are covered with tropical rainforest.
Pahang is home to Malaysia's two important national parks, Taman Negara and Endau-Rompin, both located in the north and south of the state respectively. Many waterfalls are accessible to the public especially in recreational forests.  Here also contains three of Peninsular Malaysia's major hill stations, at Cameron Highlands, Fraser's Hill and Genting Highlands.
Pahang is divided into 11 administrative districts, which in turn divided into 66 mukims. For each district, the state government appoints a district officer who heads lands and district office.
Click on below district name to view full list of district attractions.