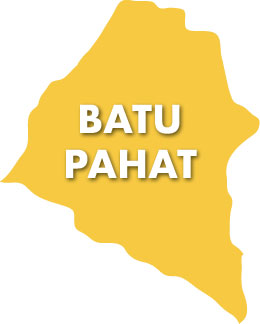 The capital of Batu Pahat is Bandar Penggaram. The town acquired the name Batu Pahat, which means "chiselled stone", from the quarries near the estuary.There are multiple theories as to the origin of this name. In 1893/1894, the present township was founded by Dato' Bentara Luar, Mohamed Salleh bin Perang, acting on the orders of the Sultan of Johor, Sultan Abu Bakar.
It owes its rapid development, to the influx of shoppers from neighbouring townships, other states and overseas, that flocks its many retail outlets.Thus, it is no surprise that Batu Pahat won its "Shopping Paradise" accolade, with the proliferation of shopping malls and hypermarkets.
Bandar Penggaram, Batu Pahat is growing rapidly and has now developed to become the second major town in Johor state after Johor Bahru.
According to the information we had collected, things can do at BATU PAHAT as below.
Landmarks
Ceramic Pottery, Ayer Hitam
Fortune Dragon, Yong Peng
Parit Sulong Bridge (WWII battle scene)
Penggaram Square Batu Pahat
Tropical Village Ayer Hitam
Tugu Peringatan Parit Sulong/Public Works Building
Yong Peng Street
Museum
Galeri Dato Onn (BP)
Nature
Bukit Segenting
Hutan Lipur Soga Perdana
Mount Banang
Pantai Minyak Beku
Punggor Beach, Rengit
Sungai Ayam Fishing Village, Senggarang
Taman Botani Johor
Taman Rekreasi Tasik Y
Outdoor Activities
Wet World Batu Pahat
Shopping
Batu Pahat Mall
Old Street Batu Pahat
Pasar Karat Batu Pahat
Square One Shopping Mall
Click on below Johor district name to view full list of attractions.